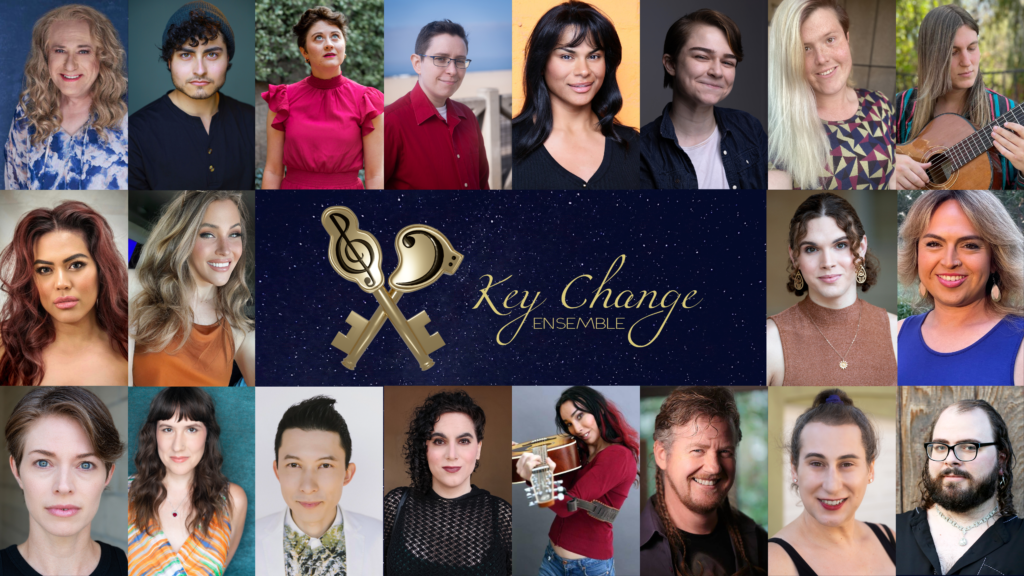 Key Change Ensemble is a professional music group of vocalists and instrumentalists, available for hire and open to collaborations. We can be hired as a collective or as whatever combination of individuals best suits a project. Whether a live or taped project needs a ready-made choir, a handful of backup singers, or versatile instrumentalists, Key Change Ensemble is prepared to meet that need.

The background of genres within our ensemble spans from musical theater to folk song to house music and beyond. Some of our members, in addition to their musical abilities, have training or experience in other areas of performance such as acting, dancing, stunts, and more. Some belong to various unions including the American Federation of Musicians and SAG-AFTRA, while others are non-union. All have live performance and/or studio experience.

You can view our Industry Demos here.
Core Roster
Click their names to see more info.
Guest Roster
We are lucky to work with an incredible range of TGNC vocalists—including a few from out of town! The folks below join us in Los Angeles on a per-gig basis.