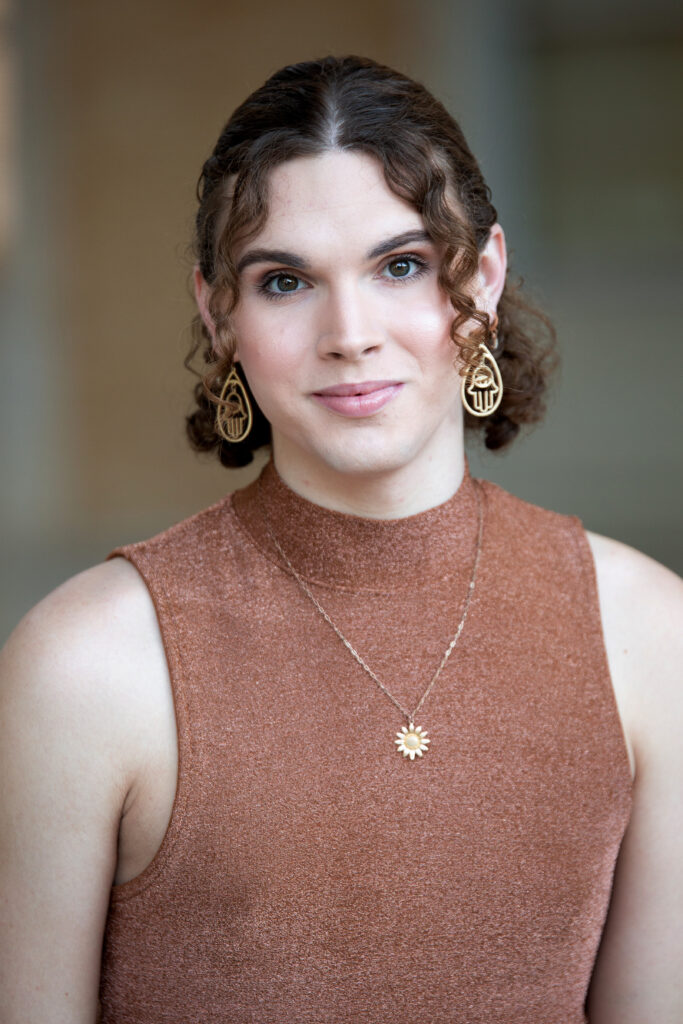 Hayley Meyer is a BFA Musical Theatre student at Texas Christian University. As a non-binary trans female, Hayley brings a unique and diverse perspective to her performances. She specializes in tap, jazz, and contemporary dancing; pop/musical theatre singing styles; on-camera and stage acting; and piano accompaniment and performance.
In addition to two years of a Musical Theatre Intensive Lab and 8 years of voice lessons, her training includes courses in Realism, Voice and Speech work, Movement (Laban, Chekov, Alexander, Lecoq, and Suzuki techniques), Viewpoints, Anthropomorphism, Neutral Mask, and Mime work. As a former competition dancer, her dance training includes 12 years of tap, 10 years of hip hop/street, 8 years of jazz, ballet, and contemporary, 5 years of heels/modern, and additional knowledge of Afro-Caribbean styles. Hayley's special skills include a range of sports such as football, soccer, basketball, baseball, tennis, double dutch jump roping, and basic skateboarding.
Her educational theatre credits include Jackie in The Wild Party, Mable in Highway Robbery, a principle soloist in The Melody Lingers On, and a featured dancer in Children of Eden. She also premiered a student work promoting the women who built up the theatrical industry as a featured dancer in Wonder Women. Outside of her career, Hayley enjoys her part time job as a barista, being outdoors,
traveling, art museums, and playing sports with friends.
Vital Statistics
Vocalist – Tenor
Pianist
Dancer
Non-Union
She/They
Non-binary Transgender Woman
Profiles and Social Media